Behavior evaluation of rainbow trout (Oncorhynchus mykiss) following temperature and ammonia alterations.
Authors:
Yalsuyi, Ahmad Mohamadi
Hajimoradloo, Abdolmajid
Ghorbani, Rasul
Jafari, Vally-allah
Prokić, Marko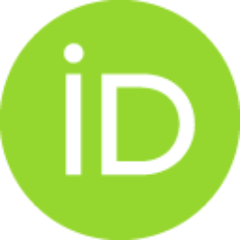 Faggio, Caterina
Document Type:
Article (Published version)

,
© 2021 Elsevier B.V.
Abstract:
In the study, we assessed how acute changes in water temperature and dissolved ammonia concentration can affect the swimming behavior pattern of rainbow trout (Oncorhynchus mykiss). The behavior was analyzed in three different stages: 1) increase stage, (where temperature and ammonia concentration increase during this step, respectively); 2) unchanged stage, (where levels of both factors do not change during this stage); 3) reduction stage, (where ammonia concentration and temperature during this stage are reduced), respectively. The results showed that both factors significantly changed the swimming pattern of the rainbow trout. There were significant differences in swimming parameters (distance from the center, swimming speed, total movement and the average of angular changes of movement) of treated fish in the comparison between treatments, and with the control group. The changes in the swimming pattern of fish in response to physicochemical parameters of water were confirmed to be a good tool in ecotoxicological studies.
Keywords:
Acute stress; Ammonia; Behavior responses; Oncorhynchus mykiss; Temperature
Source:
Environmental Toxicology and Pharmacology, 2021, 86, 103648-